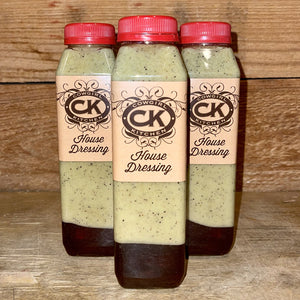 CK House Dressing
A staple for any table. We have a hard time keeping this one on the shelves and almost run out with every stocking! Great for use on salads, as a marinade, as a dip, and more. 

Ingredients: Oil, Lemon Juice, Garlic, Spices | 12 oz
Fun, Funky, Kick-Back Cuisine.
price reflects one bottle of dressing. our dressings are sold individually.